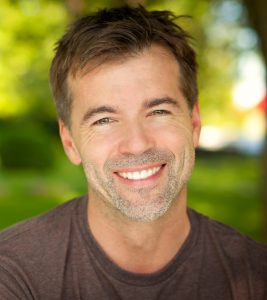 While it may not seem like a big deal that your gums bleed when you're brushing, it actually is. When your gums appear red and swollen, or bleed when you brush, it's an early indicator of periodontal (gum) disease. Believe it or not, gum disease affects over half of American adults in some form. The good news is you've caught it early on, and you'll be able to treat it with less invasive procedures. Your dentist in San Ramon explains how to effectively diagnose and manage gum disease.
What is Gum Disease?
When plaque buildup causes your gum tissue to separate from your teeth, it allows harmful bacteria below your gum line. This bacteria causes an infection of the gum tissues and the bone that surrounds your teeth, and this is known as periodontal disease. If left untreated, the infection will eventually destroy your gum tissue and bone, eliminating support for your teeth, which leads to tooth loss.
Gingivitis
This is the early stage of gum disease, and it's in this stage that you might notice your gums are red and swollen, bleed when you brush, and you may have chronic bad breath that won't go away. If you're experiencing these symptoms, now is the time to be proactive and call Oak Ridge Dental right away. Dr. Rashpal Deol and his hygiene team are well equipped to diagnose and treat gum disease, and we're here to help.
We screen you for periodontal disease at every cleaning and checkup appointment in order to detect gingivitis. This condition can typically be successfully managed with a thorough professional cleaning and improvements to your home care routine.
Periodontitis
This is the advanced stage of gum disease where the damage begins to occur. In this stage, we'll need to perform a deeper cleaning that reaches below the gum line to remove plaque and tartar buildup. In some cases, antibiotic or laser therapy may be recommended, or surgery depending on the severity of your condition.
Gum disease can also contribute to other health concerns in the body such as cardiovascular disease, diabetes, and stroke. This is because the bacteria causing your periodontal infection can enter into your bloodstream and travel to other areas of the body, contributing to the inflammation that causes these other issues. Being proactive about your oral health means taking good care of your overall health and well being.
Contact our office today to schedule your next dental appointment!