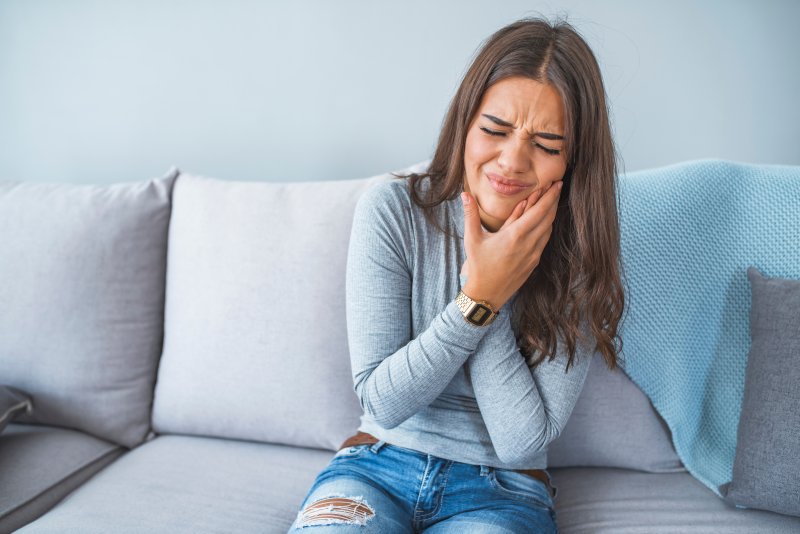 No matter how well you take care of your pearly whites, a dental emergency can strike when you least expect it to. Dealing with these unfortunate situations while on vacation can be quite challenging. Luckily, knowing which steps to take and being prepared in case of a dental emergency can help you navigate your situation with ease. With that in mind, here's what you should do if you have a dental emergency when you're away from home.
Toothache
Some people experience tooth pain when flying overseas because of air pressure imbalances. It typically happens when air enters teeth through a crack, cavity, or space in your filling and expands. If your toothache doesn't go away when you land, you can rinse your mouth and use floss to remove anything that could be contributing to your pain. You can also take pain medication to help alleviate your discomfort.
Broken or Cracked Tooth
As soon as you realize you've broken or cracked a tooth, you should seek professional dental attention right away. It's a dental emergency that requires immediate action. While you wait to see a dentist, you can rinse your mouth and use a cold compress to reduce swelling. Then, go straight to a local dentist or emergency room for treatment.
Dislodged Tooth
If you knocked out a tooth, the first thing you should do is find it. When you pick it up, make sure you only hold it by the crown (the top visible portion). You can rinse the tooth if it's dirty, but avoid touching the tissue fragments. The best way to preserve it is by re-inserting it into its socket. If that's not possible, you can store it in a cup of milk to keep it moist. Keep in mind that time is of the essence in this situation! The sooner you get to a dentist, the better chance you have of saving the tooth.
How to Prevent Dental Emergencies
One of the best ways to avoid a dental emergency while traveling is by taking steps to prevent it. Some of those include:
Schedule a checkup before you depart. Make sure you visit your dentist before leaving for your trip, especially if you already have a history of gum disease or cavities. They'll ensure no problems are developing and share tips to keep your smile safe while on vacation.
Have dental insurance. Since most dental insurance plans don't offer coverage overseas, it's a good idea to have an additional temporary dental plan to protect you while traveling.
Pack an emergency dentistry kit. It should include essentials like toothpaste, toothbrushes, floss, mouthwash, over-the-counter pain medication, gauze, and more.
Watch your diet. You can lower your chances of a dental emergency by being mindful of the foods you eat. For instance, you should avoid chewing on hard foods (i.e., ice, candy, shelled nuts) as they can damage your teeth.
As you can see, having a plan in place in case of a dental emergency can make the unfortunate situation much easier to manage. Before going on vacation, visit your dentist for more oral health tips to keep your smile safe!
About the Practice
At Oak Ridge Dental, we offer high-quality, comprehensive services that patients of all ages can benefit from. Our team enjoys educating patients to help them make confident and informed decisions for their oral health. If you want to learn how to prevent a dental emergency while traveling, don't hesitate to ask us for more information. You can reach our team via our website or call (925) 735-6190.