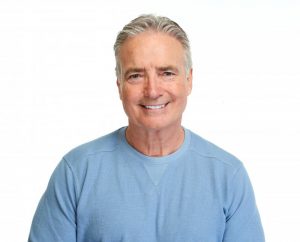 Just like that – it's almost the time of year that everyone asks the same question: "What are you thankful for?" Well, for people with dental implants, the answer is easy! Dental implants are nothing short of life-changing, giving those who once had missing teeth the health and happiness they need to smile this holiday season. Read on to learn the top 5 reasons you should be thankful for this amazing tooth replacement.
#1. Regained Confidence & Self-Esteem
Whether you've realized it or not, your missing teeth cause drops in confidence, especially in a social or professional setting. However, dental implants allow you to flash your grin with a boost of self-esteem. Smiling not only keeps you feeling happier, but studies show that it also helps those around you perceive you as more youthful, friendly, and healthy!
#2. Improved Appearance
It's difficult to show off your teeth when parts of your smile are missing. Thankfully, dental implants look just like your natural grin, mimicking the way your teeth emerge from the gums for a seamless replacement. Additionally, dental implants stimulate your jawbone to prevent it from deteriorating, which also helps you enjoy a fuller and more youthful facial appearance.
#3. Better Diet
Those who have missing teeth or loose dentures know all too well that some foods are difficult, painful, or even impossible to eat. Instead of skipping your favorite snacks, dental implants allow you to eat virtually anything. Be thankful that they let you eat a more delicious AND nutritious diet for better health and quality of life.
#4. Easier Oral Healthcare
Did you know that missing teeth increase the risk of tooth decay and infection? Bacteria love to live in these gaps, causing all sorts of problems. Plus, if you've had a denture, daily maintenance can be a hassle. However, dental implants can be cared for just like natural teeth. Thankfully, all you have to do to keep them healthy is brush, floss, and visit your dentist regularly.
#5. Peace of Mind
There's nothing like knowing that your smile will last. Traditionally, solutions like dental bridges and dentures will require replacement every 5 to 10 years. However, dental implants are designed to last for 3 decades, or even the rest of your life, with proper care! That means you can enjoy a natural looking, feeling, and functioning smile for years to come with total confidence.
There are so many things to be thankful for, but the most important are the ones that make you smile. In this case, you can be grateful because of your smile, thanks to dental implants!
Meet the Dentist
Dr. Rashpal Deol is a highly trained dentist who offers the entire dental implant process at the same convenient San Ramon location. He is currently in the process of completing a Master of Science in Orofacial Pain at the University of Southern California School of Dentistry to ensure he's always offering the latest treatments. For any questions, he can be reached through his website or by phone at (925) 735-6190.