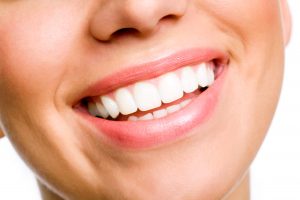 It's proven that whiter teeth automatically make people appear more successful, healthy, beautiful, youthful, and trustworthy, which could be the answer to why 80% of American's wish they had whiter teeth. With everyone trying to achieve a radiant smile, there are some common pitfalls that you should be aware of. In fact, some whitening products can hurt your smile more than help it. Keep reading to learn about the common mistakes that are made when teeth whitening in San Ramos.
#1. Rogue Whitening
One of the worst things you can do when whitening your smile is to begin bleaching your teeth without consulting a dentist. Not everyone is a perfect candidate for teeth whitening, which is why it's vital to check with a professional before trying to alter the appearance of your teeth. In fact, the best time to receive whitening treatment is after your cleaning because your teeth will be clean and smooth. Plus, this gives your cosmetic dentist in San Ramos an opportunity to desensitize your teeth during the process with some topical fluoride.
#2. Generic Whitening Trays
Skipping out of a customized whitening tray from your dentist can mean uneven and uncomfortable results. Whitening gel can spill out or get swallowed, and your smile will often look whiter in certain areas. That's because the generic tray doesn't keep your teeth in contact with the whitening gel evenly. With professional treatment, your custom-made tray fits around each tooth to provide beautiful and consistent results.
#3. Salon Whitening
While your favorite salon may offer teeth whitening, it's important to know that you're much better off seeing the dentist. Beauticians and salons can offer teeth whitening but their equipment may not be as clean, sterile, or effective as a dentist. Plus, most aestheticians don't have the training to ensure a safe whitening treatment.
#4. Daily Whitening Toothpaste
With the rise in teeth whitening products, you may have noticed whitening toothpaste in your local drugstore. While whitening toothpaste can remove surface stains, it's important to know that using it everyday can harm your teeth. These products often contain abrasive particles that can wear away your smile's protective enamel.
#5. Not Brushing and Flossing Beforehand
It may seem obvious but brushing and flossing your teeth before receiving whitening is one of the most important steps you can take to ensure a safe and effective treatment. If plaque, food debris, and bacteria are left on the surface of your teeth, the whitening gel won't be able to come in contact with your entire smile. This can leave blotchy and uneven results.
Are you ready for the safest and most effective way to whiten your teeth? Use these tips and call your dentist to get started on a beautifully bright smile done by a professional.
Meet the Dentist
Dr. Rashpal Deol has seen firsthand the effects that improper whitening can have on teeth, which is why he wants you to know some of the most common mistakes to avoid. He currently practices at Oak Ridge Dental, and he can be reached through his website or by phone at (925) 735-6190 for any questions.