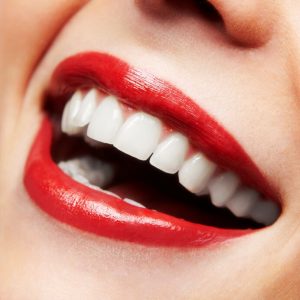 Dull, yellowed teeth are a fact of life. Time, wear and tear, smoking and our dietary choices stain tooth enamel. Professional teeth whitening from Oak Ridge Dental in San Ramon can change all that quickly and safely. Could this cost-sparing cosmetic dental treatment be right for your healthy smile?
How professional teeth whitening works
While over the counter teeth whitening toothpastes and rinses have their place, they are not as effective as whitening treatments from your San Ramon cosmetic dentist, Dr. Rashpal Deol and Dr. Erik Head.  Plus, when used incorrectly, dental and gum sensitivity may result.
But before saying a patient should proceed with in-office or at-home whitening, the San Ramon dentist performs a comprehensive oral examination. The patient must be cavity-free, have healthy gums and have few to no dental restorations.
With that determined, the friendly team at Oak Ridge Dental proceeds with whitening. The in-office procedure takes just about an hour. It applies a concentrated carbamide peroxide solution (15 to 35 percent) directly to tooth surfaces. As it seeps into enamel,  it lifts out the organic matter that traps stains.
The at-home version works on the same principle. However, because it is patient applied via customized trays, the whitening gel is less concentrated. Its effects, however, are just as powerful, producing smiles of up to 8 shades brighter in a just a week or so of brief daily application.
Does San Ramon professional teeth whitening last?
You bet it does. San Ramon professional teeth whitening keeps smiles bright indefinitely. It helps if the patient:
Avoids tobacco use completely
Limits staining foods and beverages such as tomato sauce, coffee, red wine, colas and tea
Brushes twice a day and flosses daily
Sees Dr. Deol or Dr. Head semi-annually for an oral exam and hygienic cleaning
Drinks plenty of water daily and also eats hard cheeses and fibrous vegetables and fruits to stimulate saliva and keep tooth surfaces clean
Gets occasional "touch-ups" at Oak Ridge Dental as needed
Other cosmetic treatments
Your San Ramon dentists frequently combine professional teeth whitening with other aesthetic services for a complete smile makeover. The dental team wants to know the patient's goals for tooth color, tooth shape and tooth alignment. These professionals apply knowledge, skill and true artistry through individualized treatment plans to arrive at the brightest, most natural-looking smiles possible.
Other aesthetic services include composite resin bonding, porcelain veneers, crowns, bridges and dental implants. The results are always amazing, and patients cannot help but smile.
Teeth whitening and you
To find out if professional teeth whitening, or another cosmetic dental treatment, is appropriate for your smile, contact the team at Oak Ridge Dental in San Ramon. Compile your questions for Dr. Head or Dr. Deol, and see how your smile can change for the better.