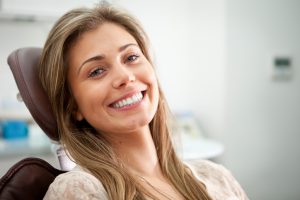 Learning that your tooth needs a crown isn't necessarily the best news, especially when you consider the time it will take from your hectic daily schedule. Crowns typically require two long appointments, wearing a temporary crown that often falls off or breaks, and 2-4 weeks to complete. Who has time for that process? Not you! Dr. Rashpal Deol has good news for you. Your San Ramon dentist now offers the convenience of same-day crowns.
Why Do I Need a Crown?
If your tooth is fractured or decayed beyond the range of what a dental filling is capable of repairing, Dr. Deol will recommend a crown for you. A crown replaces your entire tooth structure while also protecting the integrity of your root. It's custom shaded to match your teeth so it naturally completes your smile.
What is a Same-Day Crown?
At Oak Ridge Dental, we understand that our patients' time is very valuable. CEREC is technology that Dr. Deol has invested in to make the process of getting a crown more streamlined and efficient for our patients. CEREC utilizes 3D technology to scan an image of your tooth directly to a milling machine conveniently located right in our office.
Dr. Deol is able to customize your crown to his specifications and the 3D image offers more accuracy and precision than the impressions taken of your tooth in the past. It's also more comfortable than a mouthful of goopy impression material. After your dentist in San Ramon designs your crown, CEREC will mill it in our office using high quality porcelain.
This means that you will leave our office the same day with a completed functional and aesthetically pleasing crown. What used to take weeks to complete can now be done during one short appointment in the comfort of our office.
Contact Oak Ridge Dental
If you receive the news that you need a dental crown, don't delay scheduling your treatment! A tooth in need of repair that is left untreated can result in more extensive damage, and even tooth loss. We know you'll appreciate the efficiency and quality that CEREC offers, and you'll leave our office with a restoration you can be proud to share with the world, without taking up very much of your time.
Want to learn more about CEREC? Give Oak Ridge Dental a call today.