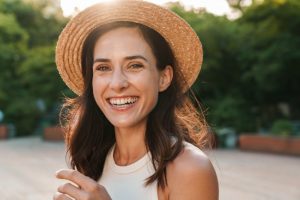 The warmer months bring lots of events, excitement, relaxation, and of course, fun in the sun. If you're one of many who wait for it to heat up all year, you're probably planning your favorite activities and treats. But did you know that summer comes with higher chances of dental problems? If you're not careful, you could be putting your teeth at risk. Read on to learn about the potential dental pitfalls of your favorite time of the year!
Refreshing Drinks
When the weather gets warmer, you probably drink more liquids. Whether it's sweet tea, sports drinks, sodas, or lemonade, these refreshingly classic summer beverages can actually damage your smile. They all contain high amounts of sugar, which is the main risk factor of cavities and decay. The liquid coats your teeth easily, making it more likely that you're affected.
Cold Treats
The hot months create an increase in consumption of cold treats like ice cream or popsicles. These items are not only full of sugar, but they can cause sensitivity and discomfort. Whether you have tooth decay, loose fillings, exposed tooth roots, or you were simply born with sensitive teeth, extra cold items can be difficult to enjoy. If you were previously treated for sensitivity, it's a good idea to limit your intake of these types of treats.
Summer Sports
For many, summertime means lots of sports. However, these activities put your smile at risk of injury and damage. Surprisingly, even those sports you wouldn't think of as physical can still bring harm to your smile. Flag football, biking, skateboarding, baseball, and other popular activities can cause chipped, cracked, broken, and even lost teeth if you're not careful.
Protecting Your Smile
Thankfully, these risks can be dramatically minimized by taking these easy yet effective steps:
Brush your teeth twice a day and floss once a day to keep your mouth clean and free of lingering sugar from treats or drinks.
Rinse with a nonalcoholic mouthwash after brushing and flossing to clean any areas of your mouth that you couldn't reach.
Drink water throughout the day to stimulate saliva flow and wash away food debris. As a bonus, most tap water contains fluoride, which naturally fights cavities.
Be careful when running around or playing with children – exercise precaution during activities you wouldn't consider "physical."
Wear a mouthguard during any type of sport or physical activity. This protects your smile from damage and minimizes concussion.
Don't let the warmer months get in the way of your healthy smile! Remember these simple tips to enjoy the summer while protecting your oral health.
Meet the Dentists
Dr. Rashpal Deol and Dr. Hema Patel combine their experience and training to offer a variety of high-quality services. They provide thorough checkups and cleanings to protect your teeth year-round. If you have any questions or want to schedule an appointment, they can be reached through their website or by phone at (925) 735-6190.