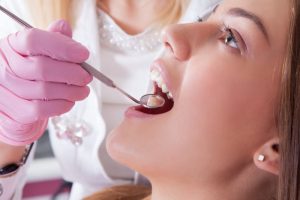 As we gather more information about the links between oral health and overall health, it becomes even clearer how important it is to maintain your oral health with regular visits to your dentist. We can now see a direct link between periodontal disease and cardiovascular disease. Your dentist in San Ramon explains the important information you should know about your periodontal health and heart disease.
What is Periodontal Disease?
Periodontal (gum) disease occurs when plaque and bacteria build up to the point where it causes your gums to separate from your teeth. This allows the bacteria below the gum line where it causes an infection of your gums and jawbone. This infection will eventually destroy your gum tissue and jawbone if it's left untreated, and since this is the main support system for your teeth, it will result in tooth loss.
How is Gum Disease Related to Heart Disease?
Scientists have actually found oral bacteria in the fatty deposits that clog arteries and cause heart disease. This tells us that the bacteria causing gum disease is traveling through the bloodstream and contributing to the inflammation causing cardiovascular disease. Believe it or not, even the simple act of brushing your teeth or chewing your meal is enough to spread oral bacteria throughout your body.
Did you know that patients with periodontal disease are twice as likely to have heart disease?
Your First Line of Defense
Your first line of defense against gum disease is your routine visits to your dentist every six months. Your dentist will screen you for issues such as gum disease at your six-month checkups. Your hygienist will remove the excess plaque and tartar that cause gum disease during your cleaning.
If you find yourself dealing with gingivitis, which is the early stage of gum disease, it can often be successfully managed with a thorough professional cleaning and changes to your home care routine.
Symptoms to be Aware of
Gum disease progresses slowly and there is typically not a lot pain or very many symptoms at first. However, if you notice that your gums appear red or swollen, or they bleed when you brush or floss, this can be an early indicator of gingivitis. Chronic bad breath that you can't get rid of is also another sign.
If you've noticed these symptoms lately, or if it's time for your next cleaning and checkup, give your dentist a call today to schedule your next appointment.
About Oak Ridge Dental
Dr. Rashpal Deol takes care of patients in San Ramon, CA by providing exceptional dental care each and every time they visit. Patients enjoy a wide range of services at Oak Ridge Dental designed to meet all their needs under our roof in a warm and friendly environment.
If you would like to contact Dr. Deol, he can be reached through his website or by calling 925-735-6190.