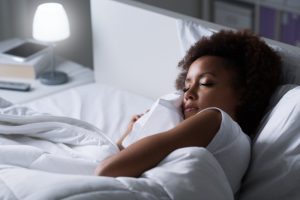 Recently, certain CPAP machines made by Phillips Respironics have been recalled due to health risks. Are you one of the millions of people who are now struggling to get good sleep because you no longer have the proper treatment? If so, you're in luck! Dentists offer a comfortable, convenient alternative to the traditional CPAP machine in the form of an oral appliance. The best part is that it may even work better for you. Read on to learn more about the recall as well as the benefits of choosing an oral appliance.
The CPAP Recall: What You Should Know
Various Phillips CPAP machines were recalled due to both short-term and long-term health risks. Dr. Kunal Agarwal, a sleep medicine specialist with Nanticoke Memorial Hospital in Seaford, says that short terms risks include inhaling particles through the CPAP machine that could cause headaches, skin irritation, allergic reactions, and respiratory irritation that can even lead to shortness of breath and coughing. Additionally, long-term use can increase the person's risk of developing asthma, plus it can even damage the liver and kidneys. Also, according to the recall, some people have reported eye irritation and nausea.
What is an Oral Appliance?
Thankfully, there is a better solution even if your CPAP machine wasn't recalled. Oral appliances, which are custom-made by highly trained dentists, have quickly become one of the most popular ways to treat sleep apnea. These oral appliances are specifically designed for obstructive sleep apnea, putting the jaw and/or tongue in a position that clears the airway for easier breathing and better sleeping. Dentists have special knowledge from training with the mouth, throat, and face, making them a perfect resource for sleep apnea treatment.
The Advantages of Oral Appliances
Life with an oral appliance is just better. Instead of bulky, uncomfortable, and inconvenient CPAP machines, oral appliances don't require any setup. This sleep apnea treatment fits in your pocket, making it incredibly easy to travel with. Also, because of how simple it is to use, patients report that they follow through with their sleep apnea treatment more compared to traditional CPAP machines. Last but certainly not least, oral appliances are comfortable. They do not irritate the mouth with air, and patients also experience less pressure on the jaw joints.
Now that you know more about the benefits of an oral appliance, don't go any longer without treating your sleep apnea! Skip a new CPAP machine and contact your dentist to get the rest you deserve.
Meet the Dentists
Dr. Rashpal Deol and Dr. Hema Patel combine their experience and passion for quality care to help patients in San Ramon get better sleep. They offer modern, hi-tech treatment options, including custom-made oral appliances. Dr. Deol has spent years studying sleep apnea to allow his patients to feel and sleep better. If you're interested in sleep apnea therapy, please don't hesitate to contact Oak Ridge Dental through their website or by phone at (925) 735-6190.