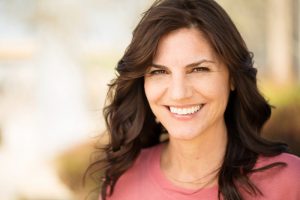 Now that summer is in full swing, you're probably spending more time outdoors, enjoying the beautiful weather. Smiles and sunshine go hand-in-hand, but if your teeth are affected by cosmetic flaws such as chips, cracks or gaps, it can be difficult to grin with full confidence and happiness. Thankfully, your cosmetic dentist in San Ramon has a variety of services to help you enjoy the smile of your dreams. Read on to learn about how you can achieve a beautiful set of teeth just in time for summer.
Transformative Teeth Whitening
One of the most common cosmetic problems that may affect your smile is discoloration. Stains and yellowing are often caused by poor dental hygiene and foods rich in color. However, as you age, your teeth will also begin to lose their bright white look. With professional teeth whitening, you can brighten your smile by up to 8 shades in a single comfortable and convenient visit to your dentist's office. This is done using professional-grade whitening gel and a special heating lamp for lasting results.
Porcelain Veneers for a Complete Makeover
Do you have a variety of cosmetic problems like cracked, gapped, or misshapen teeth? If so, porcelain veneers may be the perfect option. These thin shells of dental porcelain are custom-made to your exact size, shape, and shade specifications. They are bonded to the front surfaces of your teeth to conceal a wide range of cosmetic flaws, including discoloration, chipped teeth, and much more. The best part is that it only takes two appointments to achieve a full smile makeover.
Seamless Cosmetic Bonding
One of the most affordable and convenient cosmetic treatments, your dentist uses cosmetic bonding to correct slight imperfections in the smile like small chips, gaps, crooked teeth, or misshapen dental structure. This is possible because cosmetic bonding uses the same material as tooth-colored fillings—a special composite resin that seamlessly blends in with your smile. Your dentist will place the bonding material on the affected area, sculpting away the flaws, before curing it with a high-tech instrument and polishing it to match the rest of your smile.
Discreet Invisalign
If you have crooked teeth, you're probably doing all you can to avoid noticeable metal braces and self-consciousness. However, your cosmetic dentist offers Invisalign clear braces, which is a series of clear plastic aligning trays that allow you to receive the straight smile you've always wanted without the hassle and appearance of traditional braces. Designed with a smooth, clear plastic, Invisalign is easy to wear and super discreet, which makes smiling in social and professional settings simply a breeze!
Are you ready to get started on your summer smile? Don't hesitate to contact your cosmetic dentist to upgrade your grin.
Meet the Dentist
Dr. Rashpal Deol is a highly trained dentist who offers all the cosmetic services you need under the same roof, including teeth whitening, cosmetic bonding, porcelain veneers, and much more! If you have any questions, he can be reached through his website or by phone at (925) 735-6190.