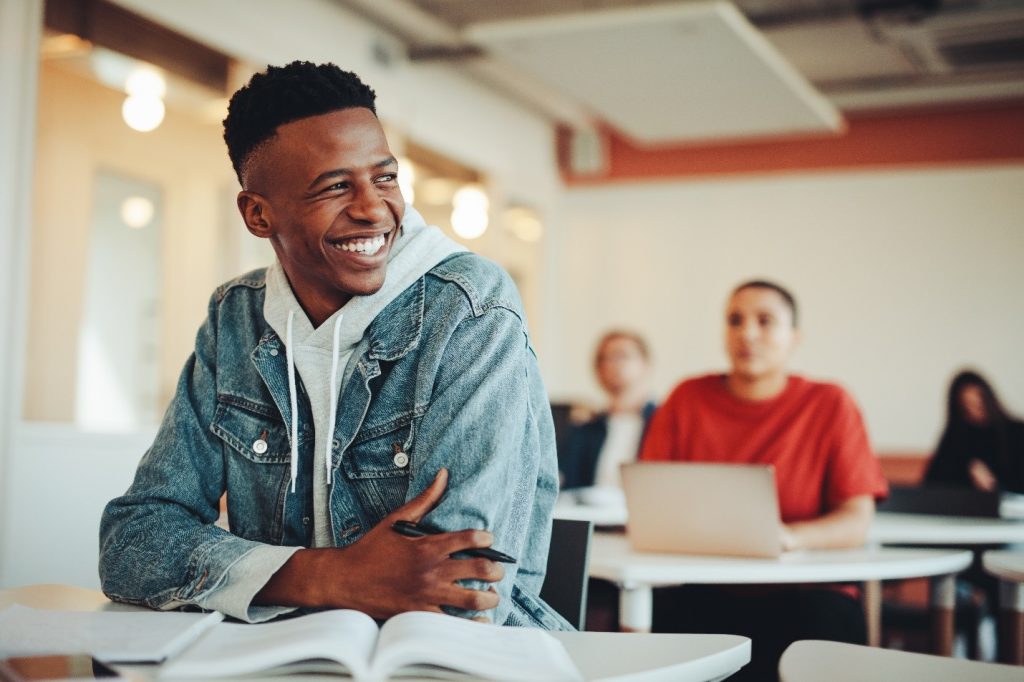 Back-to-school season! With the jam-packed schedule that comes with preparing for a new semester, you may have fallen off-track with your oral hygiene routine. Don't worry – skipping brushing or flossing is an honest mistake, and there's no time like the present to turn over a new leaf. Here are a few easy tips to help you ace your next dental exam with flying colors.
Tip #1: Opt for Smile-Friendly Snacks
Tortilla chips, pretzels, and popcorn are a few snacks that your tastebuds love but your teeth hate. Instead of reaching for those during study breaks and between classes, opt for smile-friendly alternatives, like fresh fruit. At the beginning of the week, you can cut up your favorite fruit into some containers so it's easy to grab on-the-go. (Don't have time? You can purchase pre-cut fruit at your grocery store!).
Tip #2: Don't Go to Bed Without Brushing (and Flossing!) Your Teeth
After a hectic day, you may be tempted to jump under the covers as quickly as possible. However, brushing before bed is an absolute must – it's one of the best ways to help prevent tooth decay, gum disease, and the like! So, brush for a full two minutes, floss, and rinse with mouthwash. These simple steps will make all the difference in your oral health.
Tip #3: Keep Your Dental Care Essentials in Your Backpack
Between attending orientation, purchasing your school supplies, and finding your classes, back-to-school season can be quite hectic. Since you won't always be home to complete your oral hygiene regimen, it's a good idea to keep your dental care essentials with you. A travel-sized toothbrush, a pack of floss, a mini toothpaste, and some sugar-free gum are great places to start.
Tip #4: Avoid Unhealthy Dental Habits
Acing your next dental exam boils down to what you do and what you don't do. If you bite your nails, chomp on ice, or chew your pen cap when you're stressed, then you're at an increased risk of experiencing a chipped, cracked, or fractured tooth. Plus, you may unintentionally be introducing bacteria to your mouth, which can be harmful as well. With this in mind, do your best to opt for healthier stress-relieving practices, like deep breathing.
If you're worried about your next dental exam, then try implementing the above best practices this back-to-school season. They'll help you pass your checkup with flying colors!
About the Practice
At Oak Ridge Dental, we're dedicated to helping our patients achieve their healthiest, happiest smiles yet. To accomplish this, Dr. Rashpal Deol and Dr. Hema Patel use their decades of experience, extensive education, and advanced training to provide everything from routine checkups to urgent emergency dentistry. With early morning, evening, and weekend hours, you won't have to miss school to care for your smile either! If you have a question about your at-home oral hygiene regimen or you need to schedule your six-month checkup, don't hesitate to schedule an appointment with our team via our website or by phone at (925) 735-6190.