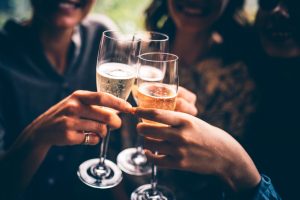 What are your goals for 2017? A new job or promotion? Better relationships with your family or loved ones? Did you know that a beautiful smile can give you the confidence you need to achieve these things? Whether your teeth just a need a boost or a complete upgrade, cosmetic dentistry offers options for you. Dr. Rashpal Deol, your dentist in San Ramon, can improve your smile for the New Year.
Teeth Whitening
One of the most efficient ways to upgrade your smile is to whiten your teeth. Depending on your needs and how fast you need results, Oak Ridge Dental offers two convenient options. In-office whitening can deliver phenomenal results during one short appointment at our office. Take-home whitening allows patients the freedom to whiten at home based on their own schedule and needs.
Cosmetic Bonding
For teeth in need of small repairs such as slight chipping or fractures, cosmetic bonding is a great option. Dr. Deol will add composite resin to your tooth to repair damaged areas. Composite is the same material used for dental fillings, so it's pliable, easy to work with, and can be customized to match your tooth.
Porcelain Veneers
Dental veneers are small "shells" of porcelain that are custom designed to fit over your natural tooth structure and complement your smile. They can repair one tooth, or completely change the appearance your teeth. They're ideal for repairing dental issues such as:
Misaligned teeth
Gaps and spacing
Small chips, wear, and fractures
Misshapen teeth
Size discrepancies
Discoloration and staining
Smile Makeovers
When your teeth are in need of a lot of repair, you may want to consider a smile makeover. Dr. Deol will evaluate your teeth and create a customized plan for your needs. This plan may include and incorporate a number of different restorative and cosmetic treatment procedures designed to restore your smile. In some cases, these procedures can be completed in phases to help fit into your budget. After a smile makeover, the results are not only a smile that is beautiful, but functional as well.
Contact Oak Ridge Dental
Let Dr. Deol and his team help you achieve your goals for 2017! Contact our office today to schedule your consultation.