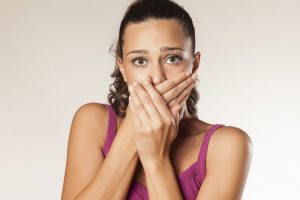 Losing one or more of your teeth greatly impacts the quality of your life. For example, chewing the foods you would normally enjoy becomes more challenging. You might also start to feel self-conscious about smiling or talking to other people because of your lost teeth. Tooth loss also has implications for your oral health. Your dentist in San Ramon shares what you need to know about losing and replacing your teeth.
The Causes of Tooth Loss
Periodontal (gum) disease is the leading cause of tooth loss in American adults, and it's typically the result of poor oral hygiene habits. When you don't brush and floss your teeth daily, or visit your dentist every six months for checkups, an infection may develop in your gums and jawbone. Because this is the main support system for your teeth, gum disease can result in tooth loss if it's not properly managed.
Other causes of tooth loss might be:
Trauma or injury
Smoking or tobacco use
Poor nutrition
Grinding your teeth (bruxism)
Prevention
Your first line of defense against gum disease or tooth loss is a conscientious home care routine. Be sure that you understand proper brushing and flossing techniques to ensure that you are successfully removing bacteria and plaque buildup from your teeth. Your hygienist is an excellent resource for proper oral care techniques.
Visiting your dentist and hygienist consistently every six months will also help prevent tooth loss.
Replacement
If you do find yourself facing tooth loss, it's a good idea to talk about replacing a missing tooth with your dentist. If your jawbone doesn't have a root to support, it will begin to deteriorate, which could eliminate support for your neighboring teeth. Your healthy remaining teeth will also begin to shift into the open spaces left by your missing teeth if you don't replace a lost tooth.
Dental implants, a bridge, partial or full denture are all excellent options for tooth replacement you can discuss with your dentist whether you are missing one or most of your teeth.
Don't let tooth loss keep you from living your best life! Contact your dentist in San Ramon today to learn more about your options.
About Oak Ridge Dental
Dr. Rashpal Deol has been serving the community of San Ramon, CA for over 30 years. Providing high quality dentistry in a warm and caring atmosphere is his focus. Patients appreciate the personalized care and one-on-one attention they receive when they choose Oak Ridge Dental as their dental home.
If you would like to contact Dr. Deol, he can be reached by calling 925-735-6190 or through his website.