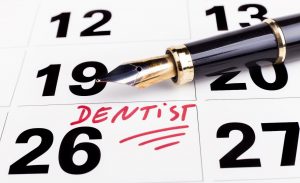 These days, it seems like dental practices are a dime a dozen. As you drive past their various offices, you might be thinking about heading in for a checkup — but, of course, you shouldn't just book an appointment at the practice that is closest to your home and hope for the best. To find a high quality dentist in San Ramon who will truly care for your needs, it's important that you do a little research. Here are a few tips to help you find a dental care professional who is right for you.
Consider Your Needs
For most people, a general dentist is well-qualified to care for all of their oral health needs. However, if you have special concerns about your mouth, you should seek out a dentist who is able to handle your unique circumstances. For example, if you have struggled with gum disease in the past, it would be wise to choose a dentist who offers periodontal therapy. If you dislike the way your smile looks, narrow down your search to dentists who offer a range of cosmetic treatments.
Investigate a Dentist's Credentials
Just because a dentist offers a certain service doesn't mean they're an expert at performing it. It is wise to search for someone who has advanced training in the areas of dentistry that are most applicable to your situation. Most dentists have a biography on their website that discusses their continuing education credits and their professional accomplishments.
Read Reviews and Ask for Referrals
Online reviews are a great way to get a feel for what you can expect in a dental office. They might even alert you to things you never knew you wanted in a dentist. For example, they might comment on the amazing technology the practice uses or on the chemistry between the team members. Read multiple reviews so you can discern whether a dentist consistently treats their patients with respect and compassion.
You may also want to ask your friends and family members about their dentists. What have they specifically liked and/or disliked about their appointments?
Observe the Atmosphere
From the moment you step in the door of a dental office, you should feel comfortable. If the waiting room is tidy and well-decorated, that's a good sign that the rest of the office is clean as well.
Take careful note of how the person at the front desk treats you. Even if you don't have an appointment and you're just stopping in to check the place out, you should receive a warm and friendly greeting. They should take the time to answer any questions you might have about the dentist, their billing policies, the technology they use, and their services.
Finding a dentist in San Ramon whom you like isn't always easy, but with a bit of research, you can settle on one who offers expert service in a friendly and welcoming atmosphere.
About the Author
Dr. Rashpal Deol believes dentistry is fascinating, and he is always looking for opportunities to expand his knowledge and his skills. One of the reasons why he is so passionate about bettering himself is because his goal is to provide truly excellent care to his patients. To ask questions about our practice or to schedule your first appointment, contact us at 925-735-6190.