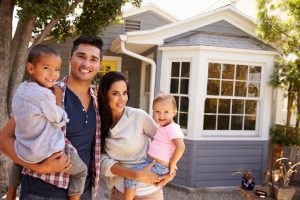 You want the best health care for your family! That goes for dentistry too. Sometimes finding the right providers is challenging. You want to work with someone who is highly skilled, but who can also build a good rapport with you. It's also more convenient if the entire family can see the same dentist, so you need a provider who's good with children. If you're looking for an excellent family dentist in San Ramon, look no further than Dr. Rashpal Deol. Here's what you can expect when you choose Oak Ridge Dental for your care.
Preventive Care for the Family
We welcome all patients to Oak Ridge Dental, and we recommend that children come for their first appointment around the age of three years old. We know that these first visits set the foundation for positive future visits, so we strive to keep your child's appointment pleasant and fun for them. We hope that they will look forward to coming to the dentist!
Adults will find a focus on prevention and a wide range of services to utilize as it's our goal to help you avoid dental issues with consistent routine examinations and x-rays. We'll check for conditions such as oral cancer, periodontal (gum) disease, and tooth decay at every six-month check-up. This allows you to be proactive about treating these conditions more successfully with less invasive treatment procedures.
Cosmetic and Restorative Services
If you find yourself with a tooth in need of repair, or perhaps you'd like to change the appearance of your smile, Dr. Deol can meet your needs. With extensive training, and many years of experience, Dr. Deol is well equipped to help you achieve the smile you've always wanted. Some of the restorative and cosmetic services we offer are:
Porcelain Veneers: Dental veneers can repair a number of imperfections such as discoloration, chips, small fractures, gaps, and size and shape discrepancies.
Dental Fillings: A dental filling repairs the damage left by tooth decay, typically a small hole, or cavity.
Crowns & Bridges: A crown can restore an infected or decayed tooth, while a bridge replaces one or more adjacent missing teeth.
Teeth Whitening: This could be just the quick boost your smile needs, or the final touch on a smile makeover.
Dental Implants: An implant can replace one or more missing teeth by restoring your natural root, and your tooth.
Contact Oak Ridge Dental
You'll also find our office equipped with advanced technology that is designed to make your procedures with us more comfortable and efficient. For example, CEREC technology allows us to deliver a fully completed and functioning crown to you in just one appointment instead of 2-4 weeks.
Would you like to learn more about what Oak Ridge Dental has to offer? Give us a call today to schedule your next appointment.