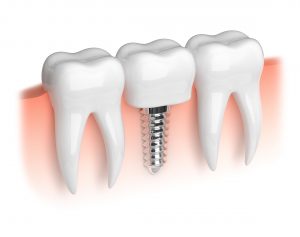 When you have compromised teeth, it diminishes the appearance of your smile, which may also affect your confidence and self-esteem. Not to mention the challenges it creates when you are trying to chew and enjoy your food. Did you know that your failing teeth also have a negative impact on your oral health? Here's what you should know and how dental implants in San Ramon may be the solution you need to restore your smile and confidence for the new year!
How Compromised Teeth Affect Your Oral Health
While you are feeling embarrassed about your smile, many things are happening behind the scenes that you might not be aware of. When you lose a tooth, your surrounding teeth begin to shift into the open space. This movement causes bite misalignment and increases your risk for fractures.
If a root is lost, your jawbone has nothing left to support, so it begins to deteriorate. Lack of jawbone eliminates support for neighboring teeth and can give your face a sunken appearance that makes you look older than you are.
How Do Dental Implants Help?
Dental implants solve these concerns by replacing your entire tooth. The implant is a titanium post that is placed into your jawbone. Because titanium is biocompatible, the implant naturally fuses with your bone, becoming part of your dental anatomy just like your root was, and creating a firm foundation for a new tooth.
Your implant restoration is a tooth designed to mimic your own made of ceramic porcelain. It is customized to blend flawlessly with your smile and function just as your natural tooth did.
The Additional Benefits of Choosing Dental Implants
Dental implants offer so much more than just tooth replacement. They give you the peace of mind of having a fully functioning set of teeth again. They provide you with the confidence to smile and interact with others with ease.
They also offer great longevity, as they can potentially last for a lifetime with excellent home care and consistent dental checkups. This also means that in the long run, they are the most cost-effective tooth replacement option as you will not have to worry about replacing an implant as you would a dental bridge.
How Can I Learn More?
If you're ready to reclaim your smile for 2019, your dentist can help! The first place to start is an implant consultation with your dentist in San Ramon. Contact your dentist today to schedule your appointment.
About the Author
Dr. Rashpal Deol has been providing high-quality dental care for over 30 years. He and his team can help guide you through the implant process from start to finish, so you achieve your desired outcome. We are happy to provide more information about dental implants during a consultation with Dr. Deol.
If you would like to contact Oak Ridge Dental, Dr. Deol can be reached by calling 925-735-6190 or online.