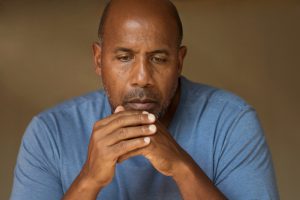 Living with a missing tooth presents many daily challenges. When you can't properly chew your food, it becomes difficult to eat the healthy foods you used to enjoy and your nutrition suffers. You may also feel embarrassed about talking and smiling in front of others. You may not even realize that your missing tooth is also impacting your oral health. Well, Dr. Rashpal Deol has solutions for you, and dental implants in San Ramon offer a lasting impact.
Missing Teeth Affect Oral Health
Besides the blow to your confidence and nutrition, did you know that your missing tooth is also affecting your oral health? When your tooth is missing, your healthy teeth begin to shift into the open space causing your bite to misalign and putting you at an increased risk for fractures. Without a root, your bone has nothing to support and will begin to deteriorate, which means you're at risk for more tooth loss.
What is a Dental Implant?
A dental implant is comprised of three essential parts. A titanium post is surgically place into your bone, which takes the place of your root. After the appropriate healing time it integrates with your bone, creating a firm foundation for your new tooth. A customized porcelain crown will attach to the implant with an abutment, and your new tooth is completed.
What are the Benefits of Dental Implants?
Implants are a very reliable treatment, boasting a 95% success rate. The secret behind their success is the fact that they replace both your tooth and your root, which protects the integrity of your oral health. There is no other tooth replacement option that can offer that benefit.
Implants are easy to take care of, as you'll be able to brush and floss normally. In fact, with excellent home care and regular dental checkups, your implant can potentially last for a lifetime, making them a cost effective investment in your oral health. With your new tooth, you'll enjoy all the function that you had with your natural tooth, which means you'll be able to eat, smile, and talk with ease again.
If you've considered replacing your missing or failing tooth with an implant, Dr. Deol can help determine if implants will be right for you with a thorough examination and some x-rays. He'll look for enough healthy bone structure to support the implant and ensure that you're in good overall health, so the implant will be successful. Contact our office today to learn more!