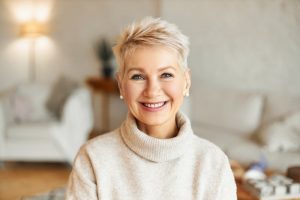 Dental emergencies can happen in the snap of a finger, and they come in all shapes and sizes. Broken, chipped, or lost teeth are common emergencies, but some issues that can occur are much more surprising and even strange. If you needed any extra reason to take care of your smile, read on to learn about the 5 most shocking dental emergencies!
#1. A Garden in the Mouth
Do you have a nagging toothache? Thankfully, it's probably just tooth decay that can be fixed with a simple filling or root canal. However, one patient's case was a little more complicated. A tomato seed got caught in between their gums and tooth, which actually began to sprout a plant. Of course, this wasn't known until the patient went in to see their dentist – what a surprise!
#2. A Reminder for Early Dental Care
Children's dental care is integral for many reasons, but some parents don't believe it's necessary because baby teeth eventually fall out. Well, one set of parents learned the hard way: they took their son into the dental office after he complained about pain where the dentist found maggots in his gums. After that, you can assume they attended regular checkups and cleanings.
#3. Superglue and Smiles Don't Mix
The last thing you want to do is try to fix things yourself if you're having a dental issue. One woman turned to superglue when her crown fell out, accidentally gluing her mouth shut. Plus, she got glue all over her teeth and throat, and the crown didn't even get placed back in. That's why it's always best to see a trained, professional dentist.
#4. Smelly Dentures – Ew!
Dentures are designed to last for 5 to 7 years before replacement, but that's only with proper care. One patient did not remove and clean her denture each day, leaving it in her mouth for months. This caused damage to the denture, infection in her mouth, and a nasty stench.
#5. DIY Drilling: Why?
For whatever reason, one patient decided to take matters into his own hands and DIY a suspect problem. He grabbed his trusty power tool and began drilling his tooth. Unfortunately, when he was all done drilling, he couldn't get the drill bit out of his tooth. That's when a real dentist was called to remedy the problem.
These incredibly rare situations are completely avoidable as long as you practice good oral healthcare. Contact your dentist as soon as you notice something is wrong so you're not surprised down the road!
Meet the Dentists
Dr. Rashpal Deol and Dr. Hema Patel are two highly trained dentists who combine their decades of experience with the latest dental technology to get San Ramon patients out of pain. They offer a wide rage of amazing emergency dental services to keep you comfortable and smiling. For any questions, they can be reached through their website or by phone at (925) 735-6190.