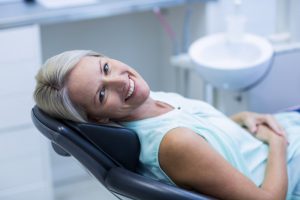 Hearing that you need a crown sends you immediately into a panic! The last time you had a crown done it took weeks to complete and required at least four visits since your temporary crown not only fell off, but also broke. You don't have time to fit all those appointments into your schedule during this busy time of year; however, your tooth is starting to hurt, so this treatment is important. CEREC in San Ramon may be the solution you're looking for and here's why.
What is CEREC?
CEREC stands for Ceramic Reconstruction, which is an innovative system that allows your dentist in San Ramon to design and fabricate porcelain dental restorations such as crowns or bridges in one short appointment at their office.
Utilizing 3D technology, CEREC scans an image of the patients tooth directly to a milling machine that will fabricate the restoration in your dentist's office while you wait. This means that you will leave the same day with a fully functioning and aesthetically pleasing restoration that you can rely on and enjoy right away.
What are the Benefits of CEREC?
Besides making it more efficient, CEREC has completely streamlined the crown process also making it more comfortable for patients. 3D imaging has eliminated the need for the messy and uncomfortable impressions we took in the past. It also delivers a more accurate image of your tooth, which allows for a better fit with your new restoration.
There's also no need for a temporary crown, which was often unreliable for patients in the past. Temporary crowns would often break or fall off causing the need for additional visits to your dentist while you were waiting for your final restoration to be crafted at the dental laboratory
The Cost of Putting Off Treatment
With CEREC technology, there's no reason to delay scheduling your crown procedure, and it's important that you don't. A crown is recommended when your tooth sustains decay, a trauma, or a broken restoration that is beyond what a filling can repair. Postponing treatment means that you increase your risk of the decay spreading and causing further damage and even pain in your tooth.
CEREC makes it easy to get the dental treatment you need in a timely and efficient manner.
About Oak Ridge Dental
Dr. Rashpal Deol has been serving patients in San Ramon, CA for many years. Patients will find comprehensive services and state-of-the-art technology designed to make their experience exceptional every time they visit. Patients will also receive advanced services at Oak Ridge Dental such as sleep apnea therapy that they may not find at other practices.
If you'd like to contact Dr. Deol, he can be reached through his website or by calling 925-735-6190.