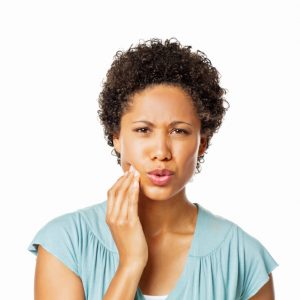 Do you clench or grind your teeth? If so, you may have Bruxism. Bruxism is a condition that occurs when you grind and clench your teeth. While many grind and clench their teeth at night, Bruxism can occur at any time as you can grind and clench unconsciously during the day and at night. For those who only grind their teeth at night, it's known as sleep bruxism, which is usually associated with other sleep disorders. Whether you grind or clench during the day or while you sleep, you need treatment from your dentist in San Ramon. Without the proper intervention, you can cause serious dental damage, while also experiencing a wide degree of symptoms.

Causes of Bruxism
Bruxism can be caused from a number of factors, such as emotions, abnormal bite alignment, coping mechanism, and sleep disorders. Often, the grinding can be the result of a response to pain from an underlying condition, like earaches. Some medications are known to cause the condition, as well as underlying medical conditions, such as Parkinson's Disease. While anyone can develop the condition even children, stress, age, personality types, and certain substances increases a person's risk for Bruxism.
Symptoms of Bruxism
The symptoms of Bruxism extend beyond just grinding and clenching the teeth. Due to the grinding and clenching, you may begin to experience jaw or face pain due to the pressure and strain. In addition, you can begin to develop tooth sensitivity as tooth enamel becomes worn, which causes the deeper layers of the tooth to become exposed. Overtime, this can lead to the teeth becoming flattened, fractured, and chipped. In some cases, the teeth may even become loose.
The strain that's placed on the teeth and joint often causes the jaw muscles to feel tired and sore. For many with Bruxism, they report to have earaches and even tinnitus. In some cases, there may be headaches located near the temple. Others may start to notice damage to the inside of the cheek or tongue from the grinding.
If you experience any symptoms of Bruxism, you need to head to your San Ramon dental office right away to prevent damage from worsening. We are able to offer intervention to reduce the damage and symptoms caused by the condition.
Bruxism Treatment from Your Dentist in San Ramon
When left untreated, Bruxism can lead to serious dental problems from the strain placed on the teeth. In addition, the symptoms and pain can intensify. Often, untreated Bruxism can lead to TMJ disorders that cause more extensive symptoms, pain and discomfort.
As a San Ramon dentist, we offer diagnosis and treatment for Bruxism. Depending on your underlying cause of Bruxism, we will provide the appropriate treatment and intervention. No matter if you just need a mouth guard, treatment of sleep apnea, or your bite alignment fixed, we have the treatments you need to stop the damage of Bruxism.
If grinding and clenching your teeth are causing you damage and discomfort, call our office at (925) 905-8156 to schedule a consultation.