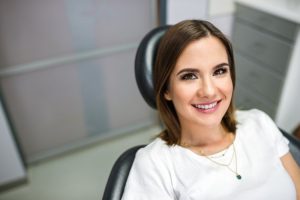 Dental emergencies are downright surprising no matter what, however you can prepare yourself by knowing exactly who to see if an urgent situation does occur. Finding a good emergency dentist can be challenging, which is why you can rely on these simple yet effective tips to help during your search! Read on to learn how to find the best emergency dentist for you and your family.
Experience & Training
The first step to take is to check out the potential dentist's credentials. How long have they been practicing? Have they taken any continuing education courses? By looking at the dentist's bio, you can get a feel for whether or not you'd trust them with your smile. It's also a good idea to see if they are apart of any dental organizations – anything that shows they are current and up to date on the latest treatments is a good sign!
Location, Location, Location
There's no point in finding a great, friendly, experienced dentist if they are far away. Emergency situations require quick action! For example, a knocked-out tooth can be saved if you can get to the emergency dentist within an hour. With this in mind, choose a practice that is close to your home, work, and/or child's school. Your emergency dentist should be convenient and easy to get to.
Insurance Coverage
Most dental insurance plans offer coverage for dental emergencies, which is why you should make sure that you find a dentist who welcomes insurance. The best way to find out this information is to check your potential emergency dentist's website or contact their office directly. Usually, their front desk staff will be happy to help answer any questions you my have. If they accept insurance, most team members can speak directly with your provider to learn about your specific coverage.
Types of Services
A good emergency dentist should offer a wide range of dental services. Do you have children? If so, make sure you choose a practice that can accommodate your little ones. A dentist who can make your entire family feel comfortable and welcome will be your best option. Emergency dental services typically include treatments like tooth extractions, root canals, gum disease therapy, and various dental restorations. You can often find the types of emergency services your potential ER dentist has to offer by calling the practice or visiting their website.
Don't let dental emergencies stress you out! Using these tips, you can have an expert emergency dentist on hand who is ready when you need them most.
Meet the Dentists
At Oak Ridge Dental, Dr. Rashpal Deol and Dr. Hema Patel combine their extensive experience with a passion for quality care to deliver the best dentistry for San Ramon patients. They provide a variety of emergency dentistry services and they can often see patients on the same day. For any questions, they can be reached through their website or by phone at (925) 735-6190.