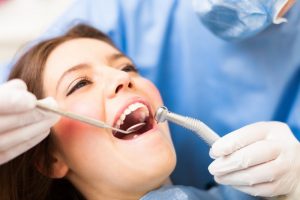 Sedation dentistry is known for helping patients overcome their dental fear, but did you know that it provides other advantages as well? In addition to treating dental anxiety, sedation dentistry allows for patients to receive quicker, better, and more relaxing dental care. So what are you waiting for? Read on to learn about the benefits of sedation dentistry besides aiding fearful patients.
The 3 Types of Sedation Dentistry
Dentists usually provide 3 types of sedation, including:
Nitrous oxide sedation: More commonly known as "laughing gas," nitrous oxide is a type of sedation that is mixed with oxygen and administered through a comfortable nasal mask. Nitrous oxide is tasteless and fast acting, however it's also the mildest option.
Oral conscious sedation: This is administered through a pill (usually in the Valium family), allowing you to enjoy a moderate level of sedation. You'll take your medication as your dentist instructs, which is typically about an hour before your appointment. During your visit, you'll feel totally calm and relaxed to the point you may even fall asleep. Your dentist can wake you with a gentle tap on the shoulder if they need you.
IV sedation: This is the strongest form of sedation. It's administered intravenously, which makes its effects incredibly quick and easily adjustable. Your dentist will monitor your vitals throughout the treatment to ensure your health and safety.
To see which option is best for you, please don't hesitate to contact your dentist. They will review your medical history and discuss your needs before making a recommendation.
The Benefits of Sedation Outside of Treating Anxiety
Here are some of the top benefits you will experience with sedation dentistry:
Convenience
Thanks to the various options for sedation, patients can choose the level that works best for them after speaking with their dentist. Nitrous oxide only works while you're actively inhaling the gas, so it's perfect to use during your quick dental appointment at lunch or when you have other plans during the day.
Relaxation
Do you have issues with gag reflex? Maybe you just find it uncomfortable for someone's hands to be in your mouth? Sedation will keep you comfortable and relaxed while also allowing you to give verbal commands when needed.
Efficiency
Dental visits are often faster when sedation is used because patients are more compliant. Plus, your dentist may even be able to perform multiple treatments during the same appointment. Also, whether you have diagnosed ADHD, or you just get a little restless, sedation will help you stay still while making the time go by faster!
Make it easy to visit your dentist! Ask about sedation during your next appointment so you can keep your smile healthy and beautiful while loving your dentistry.
Meet the Dentist
Dr. Rashpal Deol is a highly trained dentist in San Ramon who offers various sedation options. He is committed to helping patients experience the best, most comfortable care. To schedule an appointment, he can be reached through his website or by phone at (925) 735-6190.